Products
Our portfolio's biggest asset lies in the execution of highly specialized installations and services for all kinds of buildings and requirements.
Thanks to our long-term experience we are able to offer you innovative, individualized solutions in our three areas of competence. Explore our website to find out how our products are used in practice.
You would like to know more about our products and services? Or you are interested in some more specific references? We would love to advise you individually and extensively on what we can do for your safety.
Fire protection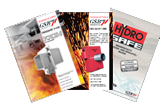 Smoke protection pressure systems
Oxygen Activation